It's the official release day for Back to the Good Fortune Diner! I'm super excited to bring this story featuring a Chinese American heroine moving back to her small hometown after being laid off from her job in Manhattan.
One of my favorite things about this story was that I got to share my cultural heritage. My parents came to Canada from Hong Kong and Malaysia, and I was born in Canada. I've lived all of my life in Toronto's downtown Chinatown, and many of my cultural traditions were preserved because of the large Chinese community I was exposed to. My heroine, Tiffany Cheung, didn't have the same upbringing. Most of her childhood was in Everville, a small (fictional) town in upstate New York.
One of the things that's always struck me as interesting is that in every small town I've ever visited, there's always a Chinese restaurant run by a Chinese family. No matter how far flung you are, Chinese food is usually the one ethnic meal you can get. In Back to the Good Fortune Diner, Tiffany's family runs the eponymous Good Fortune Diner, an old greasy spoon they converted into a chop suey house when they first moved to the town.
I thought a lot about how the place would be decorated and outfitted. Tiffany's family is fairly traditional, so in my mind, I had to ensure there was authenticity to the place. They wouldn't have been able to get many of the traditional items you'd see in a more metropolitan Chinese business, but I think they would have driven to the city to get these decorations.
I hope that by writing about it here, I'll be welcoming some good luck of my own for book sales!
Lucky cat statue: You'll see this "beckoning cat" statue frequently in many Asian restaurants. It was actually adopted from the Japanese tradition.  A maneki-neko is thought to beckon wealth, health and prosperity through the door. You can read more about it here. http://en.wikipedia.org/wiki/Maneki-neko
Wind chimes hung indoors: Hanging wind chimes indoors is related to feng shui practices to bring protection. Read more about it here: http://fengshui.about.com/od/topfengshuiproducts/f/feng-shui-wind-chimes.htm
Guan Yu statue: This Chinese general, also known as Guan Gong with various spellings, was a military figure whose deeds were legendary. He's sometimes referred to as the god of war and represents brotherhood, honor on the battlefield and righteousness. He is worshipped by Confucians, Taoists and Buddhists, but is also more generally revered in the southern parts of China, as well as Vietnam, Japan, Taiwan, Korea and other Chinese-influenced nations. The statue is easily recognized by the long beard and red face, and he's usually carrying a halberd. He is frequently displayed in small shrines in many Chinese restaurants and businesses. Read more about him here: http://en.wikipedia.org/wiki/Kuan_Kung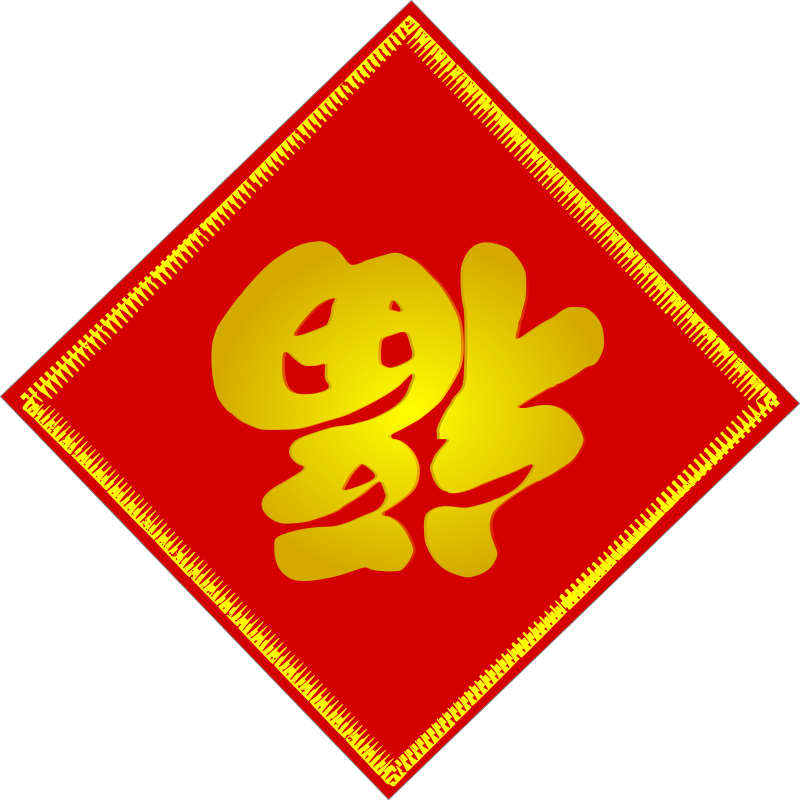 Fu—the Chinese symbol for luck: This is frequently displayed year round, and is one of the only Chinese characters that is intentionally displayed upside down, like a horseshoe. I have them pasted up on my front door and inside my house. Because, why not?
Ever see anything in a Chinese restaurant that you've always wondered about? Does something on the menu make you scratch your head? Ask me about it in the comments!